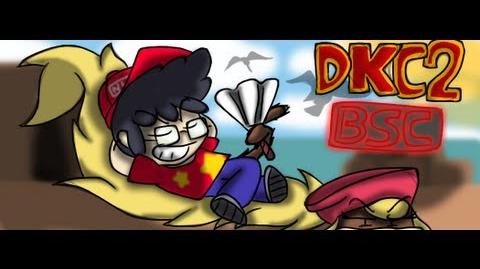 Nearly three years after the original Donkey Kong Country, Ryan does a (much to new comers Matt displeasure) level run of the SNES classic Donkey Kong Country 2, Diddy's Kong quest.
Highlights
Edit
Matt's more "mature" humor in his let's play debut is a pleasure to all fans whether or not they like guest commentators.
Guest Commentators 
Edit
Matt (first let's play debut)
Matt takes as many shots at Ryan for being lazy as possible, often in turn referencing Johnny's let's play channel SGBLikesToPlay.
Ad blocker interference detected!
Wikia is a free-to-use site that makes money from advertising. We have a modified experience for viewers using ad blockers

Wikia is not accessible if you've made further modifications. Remove the custom ad blocker rule(s) and the page will load as expected.